Dr. Chris Daniels
Veterinarian
Dr. Daniels was born and raised in the Ohio River Valley in Evansville, Indiana. He grew up with a menagerie of animals, including dogs, cats, horses, a rabbit, and a goat. He received his undergraduate degree from the University of Arizona, where he lived while his wife was stationed there serving the military. Dr. Daniels graduated from Ross University College of Veterinary Medicine in 2016 and spent the first several years of his vet career at a technologically-advanced, multi-doctor clinic outside Indianapolis. He has worked in emergency and critical care as well as preventative medicine. He is excited to bring his experience to the Northeast Cincinnati area.
Dr. Daniels loves working with his clients to keep pets healthy and happy. He approaches pet care with an emphasis on engaging clients to take a team approach to care for their pets. In addition to household pets, he has experience working with avian and poultry medicine and enjoys helping people with their backyard flocks.
Dr. Daniels enjoys being outdoors and spending time with his wife and two daughters. Together, they enjoy hiking and camping—his daughters especially enjoy collecting hiking sticks and rocks. Dr. Daniels enjoys cooking for his friends and family. He spends much of his free time experimenting in the kitchen. He also enjoys gardening and maintains flower, herb, and vegetable gardens.
Dr. Julie Dwertman
Veterinarian
Dr. Dwertman graduated from The Ohio State University's College of Veterinary Medicine in 2013. Although, she began her veterinary career long before that. After being given her very first dog in 2005, she began working as a veterinary assistant at a clinic in Clarksville, Tennessee. On her first day, she knew. She knew that she wanted to be a veterinarian and subsequently worked her way from kennel assistant to a veterinarian, working every job in between; receptionist, office manager, and technician.
Dr. Dwertman has worked in small animal general practice for the past 15 years. She currently resides in Northern Kentucky with her husband of 16 years and her 3 small children.
She maintains that educating pet owners is the most important aspect of veterinary medicine. Her priority is spending quality time with pet owners discussing how they can best help their furry family member.
Christine McFarland
Christine graduated from Washington University with a degree in Psychology. She then went on to obtain her master's degree in Education from Xavier University in Agency and Community Counseling. After working for eight years in Children's services, she decided to make a career change into veterinary medicine. She has worked for Towne Square Animal Clinic since 2005. Christine has three children, Ella, Audrey & Cecelia. She also has a wonderful little dachshund named Opie. She enjoys spending her free time with her family and friends as well as working on home improvement projects!
Sara Wesselkamper
Sara graduated from the Ohio State University in 2016 with a degree in Zoology and a minor in Neuroscience. After interning at the Cincinnati Zoo for 3 months, Sara started working full time at TSAC in February 2017. She fell in love with the medical side of helping animals and the science behind it. Sara loves getting to know each pet individually and helping them to get and stay healthy. She also loves getting to come to work with friends every day. In her spare time, she likes to play indoor, co-ed soccer and watch a little too much Netflix. She has two cats, Stella and Doogie.
Whitney Barker
Whitney has a BS in Biology from Ashland University and a BA in Zoology from Miami University. She started working for Towne Square Animal Clinic in 2009. She has a boxer named Sir Bogus Gibson. She enjoys hiking, fishing, reading, and spending time with her family and husband, Brent.
Melissa Rumpke
After graduating from the University of Dayton with an Intervention Specialist teaching degree, Melissa spent 3 years educating children and decided to pursue a career involving her love of animals. She joined our team in August 2018. Melissa loves her fun and caring coworkers, working with dogs and cats, as well as interacting with the best clientele! Melissa also enjoys running the TSAC Instagram and Facebook pages. Be sure to follow @townesquareanimalclinic on both! When she isn't working, Melissa spends time with her family and friends. Melissa and her husband, Jake, have a 5-year-old snorty and squishy bulldog, Chunk. They also love to catch a movie and explore new restaurants, as well as be couch potatoes with lots of Netflix, Disney+, and Hulu… ☺
Bethany Birdsell
Bethany graduated from University of Cincinnati in 2013 with a B.S. in Biology, with a concentration in Animal Behavior. Before joining TSAC in December 2020, she had ping ponged across the state, working with aquatics in aquariums and fish farms, while working with dogs and cats on the side at various kennels/daycares. Bethany loves spending time with her corgis, Korra and Leeloo, and cats, Obi and BMO, and adventuring about with her fiancé, Ken. When she isn't doing something with animals, you may find Bethany in the air! She teaches aerial silks and flexibility, and performs in the Cincinnati area.
Chelsie Mayer
Chelsie graduated from Ohio University with a Bachelor's of Science in Education. In January of 2021, she joined Towne Square Animal Clinic to pursue a career involving her passion of helping animals. Chelsie loves to travel and explore the outdoors with her boxers Leila and Chloe. In her spare time, she enjoys creating art, camping, backpacking, rock climbing, and eating good food. If she isn't hiking up a mountain or kayaking down the river with her pups, she is likely whipping up a wild vegetarian meal at home with her loved ones.
Danielle George
Danielle graduated from the University of Kentucky with a Bachelors's of Animal Science in 2021. She moved to Cincinnati and started working for TSAC immediately following graduation. She grew up on a farm with beef cattle and horses and has always had a love for animals. In her free time, she enjoys being outside with her dog, Arlo, playing board games, and spending time with family and friends.
Diablo
Diablo's 'devilish' ways as a kitten with another family earned him sanctuary here at TSAC in the Fall of 2007. Diablo serves as the Court Jester/Security Guard. He has been known to patrol the clinic to assure optimum care for both patients and clients. You may spot him napping on a computer or near a sunny window.
Serving the pets of Blue Ash, OH since 1986.
At Towne Square Animal Clinic, we strive to strengthen the bond between you and your pet and to ensure a quality of life that continues throughout their lives.
Hours
Mon - Fri: 7:00 am - 6:00 pm
Every other Sat: 7:00 am - 1:00 pm
Sun: Closed
Have a question?
Complete the form below and we'll be in touch with you shortly.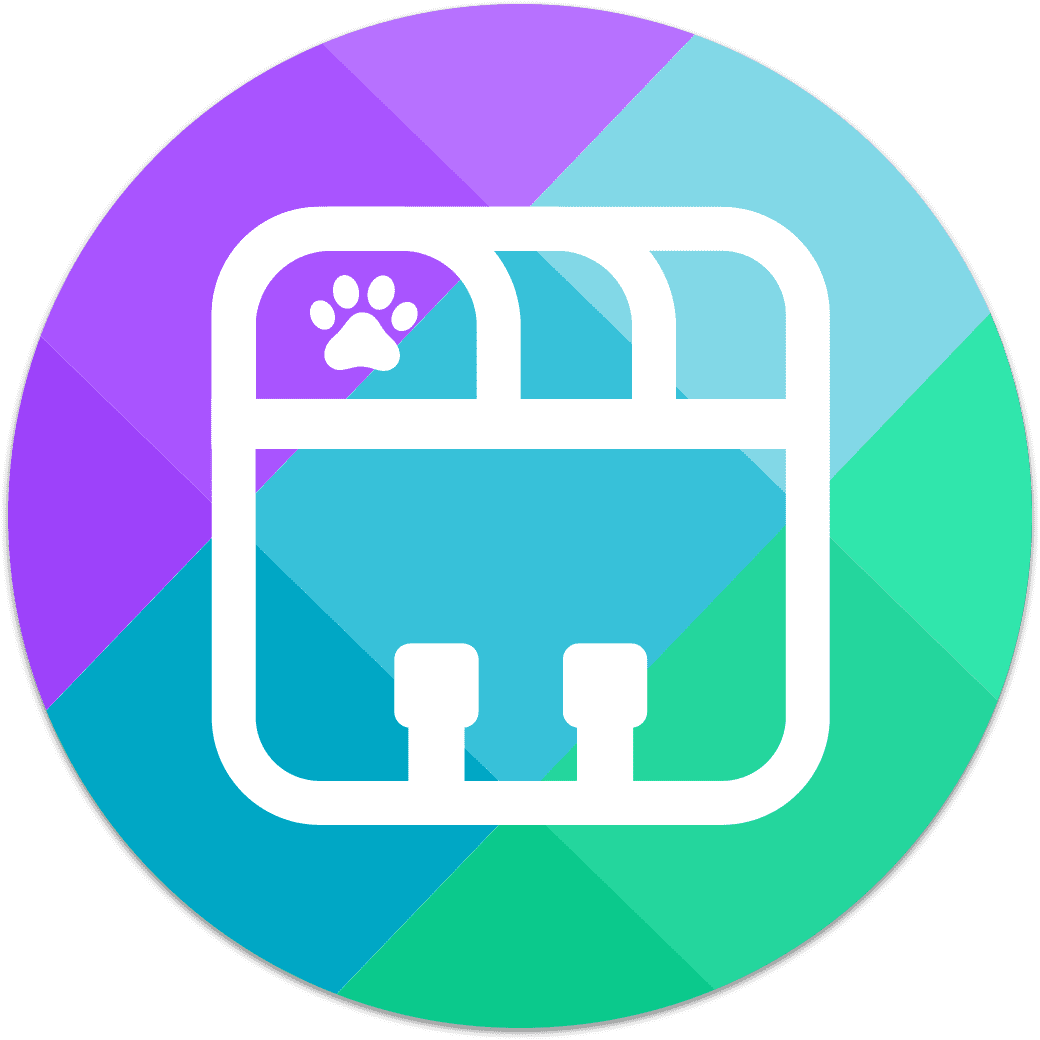 Download our app to stay connected with your pet's health.
Keeping up with your pet's health from your mobile device has never been easier! With our new PetDesk app, you'll have all of your pet's health information in the palm of your hand. Plus, you'll be able to communicate with us easily. You'll be able to request appointments 24/7 and receive automatic reminders!